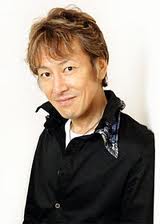 Ryō Horikawa (堀川 りょう, Horikawa Ryō; born on February 1, 1958, in Osaka, Japan), né Makoto Horikawa (堀川 亮, Horikawa Makoto), is a veteran seiyū. He is married to fellow seiyū Hitomi Oikawa, whose birth name is also Horikawa (堀川). His former stage name is also Ryo Horikawa, which has his given name, Makoto, pronounced as Ryo. He voices Vegeta, Gogeta, Vegito, and Charmy Yamada in the Dragon Ball series.
Horikawa started out as a child actor in elementary school. He made his debut in voice acting as the protagonist of the 1984 anime Yume Senshi Wingman. From there, he became famous for his anime character roles as Andromeda Shun (Saint Seiya), Heiji Hattori (Harley Hartwell), Detective Conan (Case Closed), Reinhard (Legend of the Galactic Heroes) and Vegeta (Dragon Ball Z). He is also well known for his game role as Captain Falcon (Super Smash Bros. series). His wife is also a vocal artist.
Ad blocker interference detected!
Wikia is a free-to-use site that makes money from advertising. We have a modified experience for viewers using ad blockers

Wikia is not accessible if you've made further modifications. Remove the custom ad blocker rule(s) and the page will load as expected.