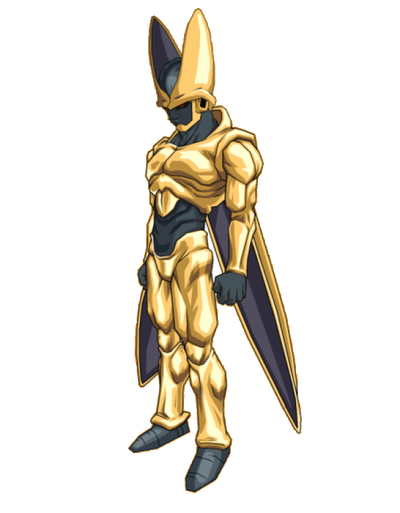 After the events of Dragon Ball GT, Cell found a way to escape and go back to Earth. There he encountered Nuova Shenron. After a long battle between the two the Nuova was absorbed by Cell. The being Nuova Cell was created a cross between Android and Dragon.
Appearance
Edit
Nuova Cell has a gold outer armor and grey skin with black and red eyes.
Ad blocker interference detected!
Wikia is a free-to-use site that makes money from advertising. We have a modified experience for viewers using ad blockers

Wikia is not accessible if you've made further modifications. Remove the custom ad blocker rule(s) and the page will load as expected.