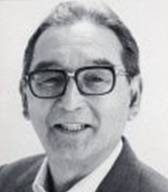 Kouhei Miyauchi was the seiyu for Master Roshi from the beginning of Dragon Ball to episode 260 of Dragon Ball Z.
Miyauchi's final acting session before he died was for episode 260 of Dragon Ball Z, which he recorded only three months before his death. The episode aired on March 15, 1995. In his final line, he yells out "Krillin!", and is turned into a bar of chocolate by Super Buu shortly afterwards.
He was also the voice actor of Master Roshi in many video games including Dragon Ball Z: Idainaru Son Goku Densetsu, Dragon Ball Z: Atsumare! Gokū Wārudo. The last time he was credited was in Dragon Ball Z: Ultimate Battle 22.[1]
References
Edit
Cite error: <ref> tags exist, but no <references/> tag was found