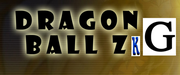 Narration: The start of the journey of ZKG starts now....

DJ: *walks down the street with Jake, Conner, and Ibrahim* So I walk down the street and without even knowing, a dragon just comes out of nowhere and just POUNCES on me.
Conner: That happens far too often....
Jake: I feel like we're missing something important....
Ibrahim: Oh my god, WE LEFT MIRICLE AT THE MOVIES!
DJ: Who's gonna go get her.....
Conner: *disappears*
Jake: *disappears*
Ibrahim: *disappears*
DJ: *facepalms* Of course it's me. *appears at the movies*
Miricle: *yells angrily* YOU LEFT ME AT THIS MOVIE THEATER! I FELL ASLEEP AND WOKE UP WITHOUT EVEN A SIGNAL OF--
DJ: *smacks Miricle out cold with a bucket of popcorn* I'm sorry... I just had a muscle spaz. *smirks*
(5 Minutes Later)
DJ: *throws an out cold Miricle into the tree house* We have a package..
Ibrahim: REALLY DJ?
DJ: Okay you've known me since Kindergarten all of you.... Didn't you realize that this was going to happen?
Conner: He has a good point...
Jake: BUT YOU KNOCKED HER OUT?
DJ: She was yelling.... WAY too much.
Ibrahim: *kicks DJ out of the treehouse window*
DJ: *climbs back up* OW! Okay I deserved that.
Miricle: *wakes up weakly* My head hurts.....
Jake: WATCH OUT *points to a giant energy beam coming towards the tree house and jumps out the window*
Conner: *jumps out the window*
Ibrahim: HURRY UP GUYS! *jumps out*
DJ: *picks up Miricle and jumps out the tree house*
the Tree House explodes as soon as the Beam Hits it*
Jake: What the HECK was that?
Conner: THAT'S what *points to a pack of Flaming People on Flame Bikes riding towards the group*
Ibrahim: Get ready guys... Things are about to get hot.
DJ: Really Ibbe?
Conner: Seriously, bro?
Miricle: *gets up* Cheesy jokes?
Jake: Not to break the fourth wall but who rights this stuff?
DJ: *a giant flame comes by my head* I don't think that matters right now..
Flame Person: *jumps off and fires a Flame Energy Beam at Ibrahim*
Jake: WATCH OUT *dives and gets hit by the Energy Beam*
Miricle: JAKE!
Ibrahim: NO!
Ibrahim, Miricle, Conner, and DJ start powering up*
Ibrahim, Miricle, Conner, and DJ: THAT'S ENOUGH!
(To be.......What's the last word? Oh yeah... To Be Continued...)
Ad blocker interference detected!
Wikia is a free-to-use site that makes money from advertising. We have a modified experience for viewers using ad blockers

Wikia is not accessible if you've made further modifications. Remove the custom ad blocker rule(s) and the page will load as expected.