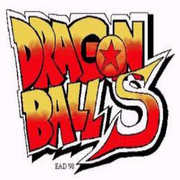 Dragon Ball SS (SS meaning "Super Saiya-jins", as in the Rise of the Super Saiyans) is the sequel to Dragon Ball AF. The Dragon Ball SS series is planned to run 50 episodes, for now.
The series starts the adventures of Takumi. The first half focuses on Takumi, Kougu, Luca and Gotek, while the second half brings back most of the prominent characters from Dragon Ball, Dragon Ball Z and Dragon Ball GT. The series follows the New Z Fighters against far more powerful foes such as Dr. Mundei, Super Android 21, the Unnamed Ultimate Evil and more. Look here for a list of episodes.
Ad blocker interference detected!
Wikia is a free-to-use site that makes money from advertising. We have a modified experience for viewers using ad blockers

Wikia is not accessible if you've made further modifications. Remove the custom ad blocker rule(s) and the page will load as expected.