The Beginning
Edit
100 years after Dragon Ball GT, another world tournament takes place. Only this time, it's on the new Saiyan Planet Bardock! The junior-division finals contestants are Goku Jr. versus Vegeta Jr.
Vegeta Jr: So you finished sucking 
The tournament ended up being a tie.
mofugga 
Goku Junior:Bro your mums sick in bed let me finish
After the tournament, Goku meets a young Saiyan named Gotek.
Gotek: Nice moves out there
Goku Jr: Thanks! But it's pretty bad that the tournament ended up being a tie. Now no one gets the 100,000 Zeni.
Gotek: So? What matters is that you got to see how strong you were.
After what Gotek had just said, they became great friends.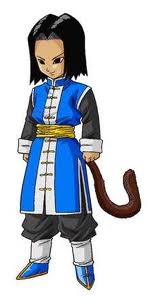 ....
See Episode 2 for more!
Ad blocker interference detected!
Wikia is a free-to-use site that makes money from advertising. We have a modified experience for viewers using ad blockers

Wikia is not accessible if you've made further modifications. Remove the custom ad blocker rule(s) and the page will load as expected.