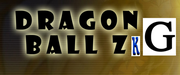 The new series Dragon Ball ZKG (created by User:SaiyanAwesomeness) is a new fanon series featuring exclusively on the Dragon Ball Updates Wiki! The premire episode will be made soon.
Main Chracters
Edit
DJ (based on SaiyanAwesomeness)
Jake (based on User:Ultimate Gogeta)
Ibrahim (based on User:Gohan ibbe)
Conner (based on User:Goten66)
Miricle (based on User:Miricle1778)
5 young adults live in a town named Kallsburg in which evil and crime roam the streets. With their Saiyan like powers, DJ, Jake, Ibrahim, Conner, and Miricle protect Kallsburg with the team known as ZKG....
Ad blocker interference detected!
Wikia is a free-to-use site that makes money from advertising. We have a modified experience for viewers using ad blockers

Wikia is not accessible if you've made further modifications. Remove the custom ad blocker rule(s) and the page will load as expected.