(A-NISS)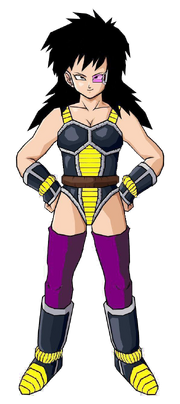 Anise is a Saiyan from Planet Vegeta and is the older sister of Taro. She was devastated to see that her brother changed, so she's planing her revenge on the Tuffles for what they did to her younger brother.
List of TechniquesEdit
TransformationsEdit
Great Ape - As with all Saiyans with a tail, Anise can transform into a Great Ape at the sight of a full moon (or another source of Blutz Waves).
Ad blocker interference detected!
Wikia is a free-to-use site that makes money from advertising. We have a modified experience for viewers using ad blockers

Wikia is not accessible if you've made further modifications. Remove the custom ad blocker rule(s) and the page will load as expected.